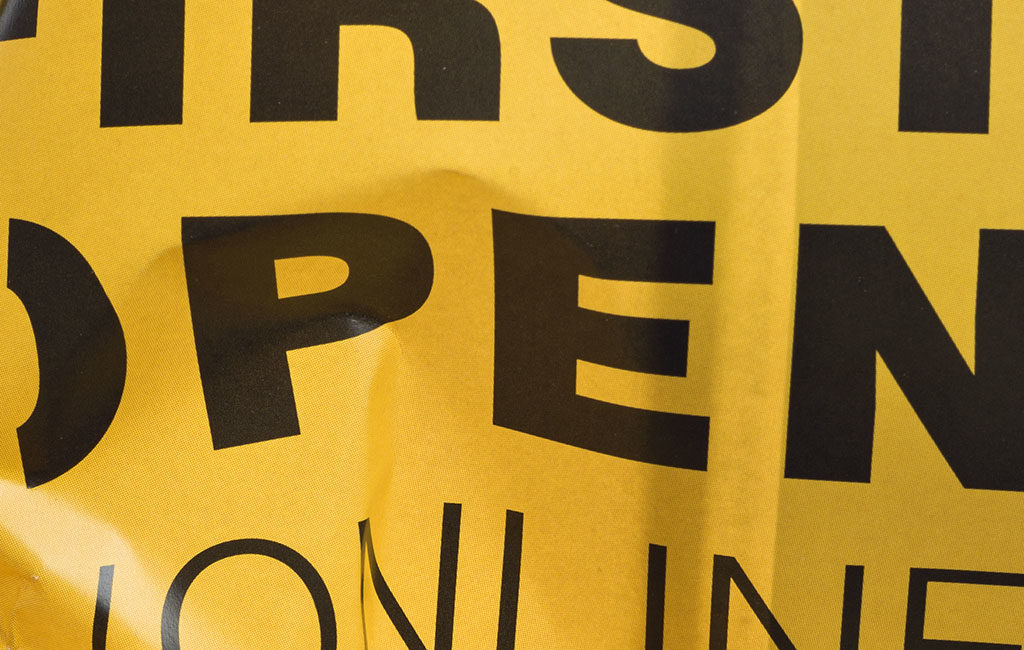 auction results photo comprende pagine accartocciate, fotografate e stampate dal 2018 al 2019
about Auction Results Photo
scroll for english version
I lavori di questa collezione sono opere uniche, fotografiche, originali
Il soggetto, una pagina strappata alla sua collocazione libraria e accartocciata in un impeto iconoclasta, diventa scultura di carta.
Frammenti di immagine e testo di un catalogo d'arte si ricompongono in una estetica diversa, tridimensionale, apparentemente casuale.
I nomi degli autori rappresentati (icone della storia dell'arte contemporanea) e i prezzi d'asta della loro opera, posti come didascalia, insinuano letture ambigue fra denuncia di aridità mercantile e dadaista elevazione del banale a opera d'arte.
L'immagine iconica, soggetta a infinite riproduzioni e al mercato, diventa unica e originale in un sistema circolare di opera, comunicazione, messaggio, leggibile in sequenza e all'inverso.
Un fare palindromo che nel suo movimento semina indizi di significato espliciti e nascosti nelle pieghe della carta contorta e rimandi al sistema complesso dell'arte.
The pieces in this collection are unique, photographic, original.
The subject, a page torn from its position in a book and crumpled in an impetus of iconoclasm becomes a paper sculpture.
Fragments of images and text from an art catalogue are recomposed in a different aesthetic, three dimensional, apparently at random.
The names of the artists represented (icons of the history of contemporary art) and the auction prices of their works, positioned as captions, suggest ambiguous interpretations such as charges of commercial insensibility and Dadaist elevation of the banal to work of art.
The iconic image, subjected to infinite reproductions and to the market, becomes unique and original in a loop of work of art, communication, message, legible both in sequence and in the opposite direction.
A palindromic arrangement whose motion disseminates hints of the meaning, explicit as well as hidden in the folds of the twisted paper and which refers back to the complex system of art itself.