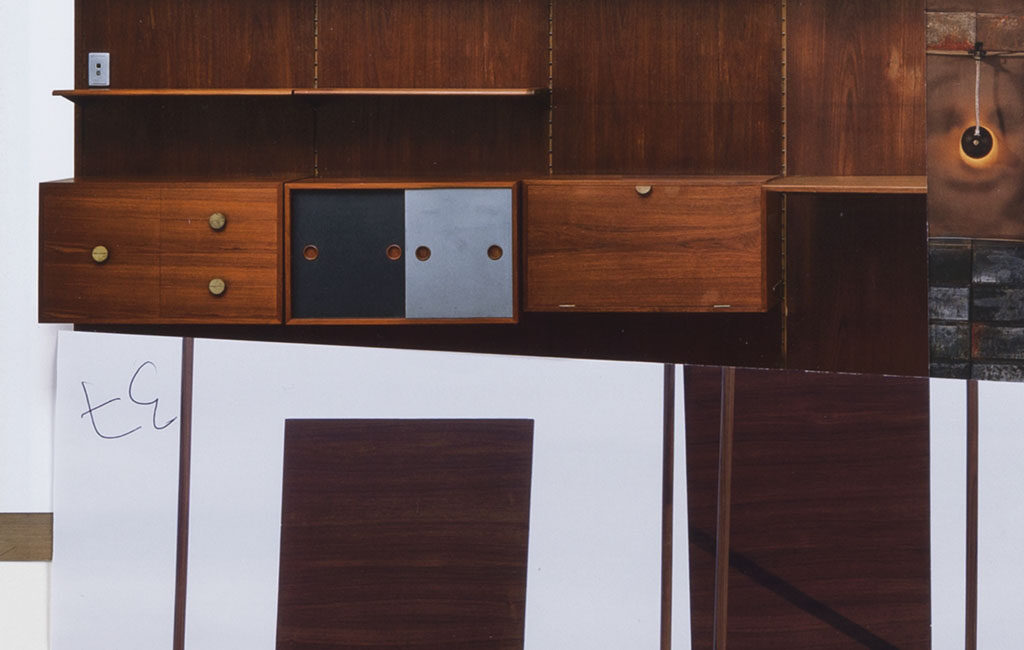 asssemblages: interventi su pagine di catalogo d'asta
about Secret Papers
scroll for english version
CARTE SEGRETE da Giustiniano a Gagosian
Il titolo si rifà all'omonimo testo di Procopio di Cesarea, scritto di protesta e denuncia dei vizi e del malcostume alla corte di Giustiniano intorno al 550 d.C. a Costantinopoli. E' la storia segreta di un attacco al potere imperiale, contro il dispotismo, l'adulazione e la complicità.
Da Giustiniano a Gagosian: la critica a sistemi utili solo a componenti e complici di un meccanismo finanziario-relazionale si esprime, nelle carte presentate qui, in pagine di catalogo, di mostre e aste dove valori non culturali prevalgono e dettano legge.
Carte corrotte, graffiate e tinte rivelano e documentano una ribellione che si fa estetica, che è l'unico modo per l'artista visivo di esprimere le emozioni, i turbamenti e i desideri di un diverso ostinatamente restio a manifestarsi.
Macchie cancellano e sostituiscono
l'immagine e il messaggio.
Resta il titolo, la stima d'asta,
la quotazione economica.
Miscela istintiva tra emotive
e irrazionali esplosioni
e rigide, asettiche scritte.
Cifre, caratteri, didascalie.
Carta scuoiata, nell'equilibrio
degli opposti scarnificata,
strappata e sporcata
da sanguigna e carbone.
Come lo scultore libera l'opera
dalla pietra in eccesso, qui
da una pagina di catalogo
è strappato il superfluo.
Rimangono brandelli di senso
avanzi di arte-mercato.
Incenerite informazioni
di caratteri e cifre.
Carta leggera,
accartocciata e ridistesa,
araba fenice che rinasce
in una nuova estetica.
SECRET PAPERS from Justinian to Gagosian
The title refers to Procopius of Caesarea's text 'Secret History', written in protest and condemnation of the sleaze and corruption at Justinian's Constantinople court around 550 AD. It is the secret story of an attack on imperial power, against despotism, adulation and collusion.
From Justinian to Gagosian: criticism of systems serving only those complicit in a financial-relational mechanism is expressed in the papers presented here, in catalogue pages of exhibitions and auctions where non-cultural values prevail and lay down the law.
Disfigured papers, scratched and stained reveal and support a rebellion that takes on an aesthetic form, the only way for a visual artist to express the emotions, the turmoil and the desires for an alternative obstinately reluctant to reveal itself.
Smears eliminate and replace
the image and the message.
Only the title remains, the auction estimate,
the market quotation.
Instinctive mix of emotional
and irrational explosions
and rigid sterile writings.
Numbers, letters, captions.
Excoriated paper, in the balance
of opposites flayed,
torn and dirtied
with sanguine and charcoal
As the sculptor releases the artwork
from the excess stone, here
the superfluous is torn
from a catalogue page.
Scraps of meaning remain
remnants of the art market.
Incinerated information
of letters and numbers.
Light paper,
crumpled and smoothed again,
the phoenix reborn
in a new aesthetic.